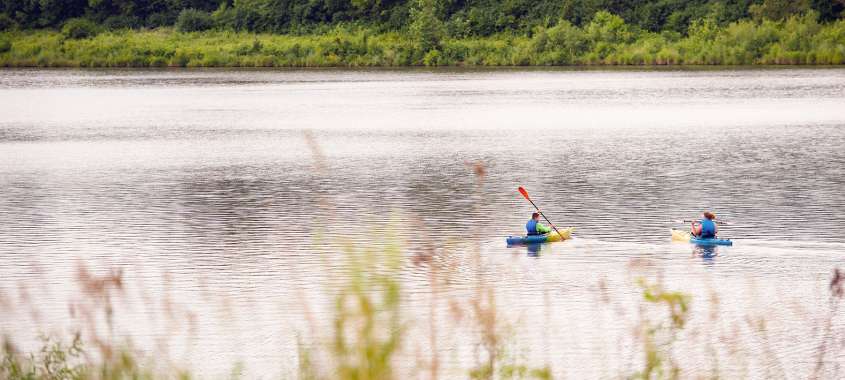 Want to know where the locals go in the Iowa City area?
You'll want to bookmark this page - it's loaded with so many places to explore and things to try. The Iowa City area is great and appeals to many. From college kids to families, Iowa City truly has it all and offers everyone some form of entertainment. As a North Liberty native and University of Iowa graduate, I'd like to think I know this area pretty well. I've tried to pull the best of the best into this blog post for you to enjoy. Spoiler: NONE of these are chain recommendations!
TO EAT/DRINK
An iconic staple downtown is Hamburg Inn No. 2 which draws many political candidates and past Presidents. This place has breakfast all day and to-die for milk shakes, but expect to wait - the current downtown location is quite small and cozy. Iowans love their dairy and I have two "go-to" spots (depending on which I'm closer to…) Dane's Dairy is tucked away off Hwy 1 by the Casey's Gas Station and has the best cones around. Heyn's Premium Ice Cream has some of the best homemade options with so many fun flavors. There are also many coffee shops around town, but one of my favorites to escape to is The Java House. There are several great pizza joints in town - Pagliai's Pizza has a big open window where you can see the crew cranking out pies with their fun little hats on. You can grab a pizza to go as well, because they have many ready-made in a freezer. For a different style of pizza, check out Wig and Pen, offering the popular "flying tomato" and also Chicago style pies. If you are looking for an iconic place to go with great prime rib and old school supper club vibe, you have to check out Iowa River Power. In my family, this was always a special place to go for big celebrations (think milestone anniversaries and birthdays). They have an amazing breakfast buffet on Sundays (you may want a reservation). If you're looking to eat local produce and, support local farmers, join a CSA - my husband and I did Kroul Farms last year and had fun trying so many new vegetables and recipes!
GET OUTSIDE
There are many options to check out by the reservoir. Squire Point Trail is a nice little hiking loop that allows (leashed) dogs, but no bikes, however. The flood of 1993 unveiled a fossil floor that draws many people, families, and kids to explore the the Devonian Fossil Gorge. Bobbers Grill has bar food, general supplies for camping and boating and a sand volleyball league. Along the beaten path you'll find Iowa City City Park. There is always something going on during weekends: summertime train rides, shows on the Shakespeare stage, the swimming pool, and cute rides in the summer (get a punch-card).
Downtown Iowa City has much to offer - Summer of the Arts festivals, outdoor movies every weekend, Friday Night Concert Series, Downtown Block Party, and of course, great food. Terry Trueblood Recreation Area is also a great place for a family picnic or hike (pictured above). If you're into local folklore and superstition, the popular "Black Angel" has many stories and draws many curious people. Kent Park is a great spot just outside of Tiffin for camping, hiking, playgrounds, or even just a great photo spot. The Raptor Center at Lake Macbride is a great way to get outside and learn when it's nice out! RAGBRAI is a popular 7-day bike ride that happens annually and is a different route each year from The Missouri river to the Mississippi River. Iowa City has been selected as a stop and I'm excited it's coming again this year. Mark your calendar and come on out as we host all the RAGBRAI riders this year - OR, hop on a bike and see this great state!
If you have kids, be sure to follow the Iowa City Mom's Blog - I also write for them and we cover a wide range of topics. Some of our most popular posts are the guides we put together like the pools and splash pads or the "What should we do today?" flowchart. 
FUN INDOORS
With plenty of rain days, it's great to have a list of places to see and things to do inside. West Music offers music classes for kids and adults. The Iowa Children's Museum has wonderful exhibits that will keep the kids busy for hours. The Haunted Bookshop is an interesting place with tons of unique books, and cats to help you browse the stacks. Check Hancher and the Englert for performances - they bring in some fantastic acts. Head into The Mill for some stand-up comedy or to hear from a local band. Cedar Ridge Winery just up the road is great to visit for wine tasting, concerts, or a Murder Mystery Dinner. Been there, done all that? Take one of these day trips and go explore a new area not far from IC.
DAY TRIPS
Head on down to Kalona and keep your eye out for horse and buggies along Highway 1! If you enjoy antiquing, Sisters Garden is a great stop with unique treasures. Be sure to stop at Kalona Creamery for some cheese curds and watch how they are made! (For those fom this area, the original "Cheese Factory" has been renamed and reopened). Hopefully you a snack tides you over for a little shopping at The Shop which has so many rustic gifts. After that, enjoy a pint across the street at Kalona Brewing Company. Tuscan Moon offers some fabulous dinner specials - this restaurant is truly a hidden gem.
The Amana Colonies has much to offer as well. There are so many shops that embody their simple, communal ways, including the Amana General Store. Many people enjoy family-style brunch while in Amana, but I can't pass up the pizzas at PHAT Daddy's. You can head down the street for a cream soda or pint at Millstream Brewing as well. Heck, while you're up in this neck of the woods, you should probably just go a little further and do some shopping at Tanger Outlet Mall.
I hope this gives you some new places to check out, adventures to try and excitement to visit. I'll admit, this list barely scratches the surface of what this area has to offer. You'll find people here are very friendly and helpful, so if you're out and about ask them where they frequent.
All posts are the sole opinions of the author and are not sponsored by Think Iowa City. For information on how to become a contributing writer, contact Clarissa Kane.