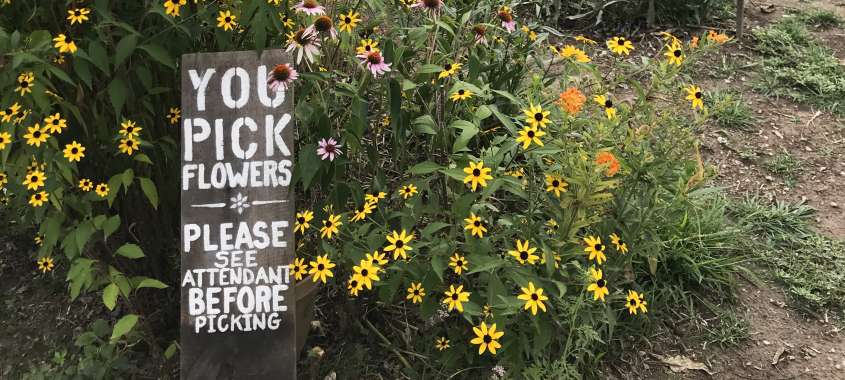 A serene hike, a good meal, and farm fresh produce – some of life's simple pleasures – as well as the making of a delightful summer day in Solon.
Start your day at Lake MacBride State Park. This is a popular spot for hiking, fishing and kayaking in the summer months, and for good reason. If you get there in the early morning hours, you will share the park with just a few other early risers.
Lake MacBride is a no wake lake, which makes for calming escape. The Beach to Dam trail lines the lake and is dotted with benches and swings. Take a seat and watch the sun rays flicker on the smooth surface of the water, rippling only from the paddle of a like-minded kayaker or fisher.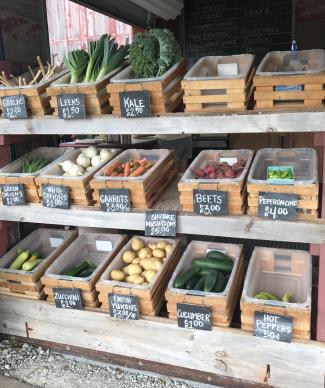 Once you've worked up an appetite, Solon's Main Street is just a 10 minute drive away. If you're there for breakfast, head to Salt Fork Kitchen, a welcoming, made-from-scratch, locally sourced establishment. If your travels bring you to town over lunch, I recommend Neapolitan style pizza at Red Vespa. The soft, chewy, flavorful pizzas bake in just one to one and half minutes, emerging piping hot from a giant brick fire oven. Call me old fashioned, but I always get the margherita. Really, you can't go wrong at here.
Before leaving town, head south to Iowa Grown Market, a picturesque produce stand. I recently visited this spot for the first time, when I met one of the owners, Bethany. She greeted me with a smile and a basket, to hold the items quickly piling up in my arms. In addition to produce like kale, garlic, and beets, the farm stand sells a number of locally made products, like honey, loose-leaf tea and jams. Pick your own bouquet from the nearby flower garden, or grab a pre-made flower bunch near the checkout.
Before the cool fall and inevitable Iowa winter takes hold of us again, enjoy a relaxing day in one of Iowa's most endearing small towns.
All posts are the sole opinions of the author and are not sponsored by Think Iowa City. For information on how to become a contributing writer, contact us.