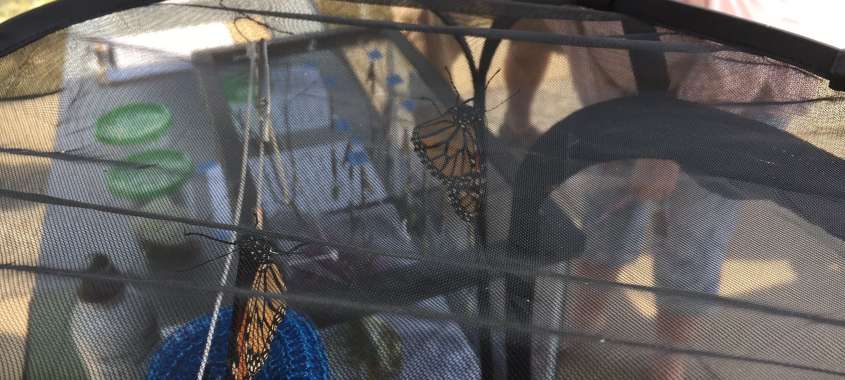 The sweltering August heat has our attention, as do the back-to-school specials and advertisements. It is official: summer is coming to a close. But it isn't over yet!
For all of you folks out there who are not quite ready to swap out your summer sandals for your winter wardrobe, there are plenty of outdoor events left to enjoy in the Iowa City area before we start the seasonal slide from summer into fall. Here are three not to miss:
Taste of Iowa City: Sample the many, many culinary options in downtown Iowa City during the 11th annual Taste of Iowa City from 4 to 8 p.m. on Wednesday, Aug. 22 in downtown Iowa City.
Come hungry! This event allows you to nibble your way through more than 40 menus, selectively sampling all that downtown has to offer. Tickets are $1 each, and are sold in strips of 5 tickets. Buy them in advance or day-of the event.
Iowa City Monarch Festival: Bring the family out for an afternoon dedicated to the Monarch Butterfly. The third annual Iowa City Monarch Festival is from 1 to 3 p.m. on Sunday, August 26 at the Terry Trueblood Recreation Area. This party is packed with kids' activities including face painting, crafts and special snack that shows the lifecycle of the Monarch. Bring your best smile and pose for the Monarch themed photo booth.
This event also offers an educational oasis with nature and nonprofits displays and exhibits, with special guest ISU Entomologist Donald Lewis. There is no admission fee and free parking. There will also be a special Friday speaker at the Iowa City Public Library.
Taste of Market: Summer may be winding down, but the Iowa City Farmers Market is not! The market will host its annual Taste of Market event on Wednesday, August 29. Enjoy free samples of vendor provided goodies, including in-season produce, baked goods and items cooked hot off the grill. Enjoy this free, fresh feast while listening to live music and shopping your favorite market vendors. The fun begins at 5 p.m. The weekly farmers market will continue to run through October.
Get outside and enjoy the last few weeks of summer!
All posts are the sole opinions of the author and are not sponsored by Think Iowa City. For information on how to become a contributing writer, contact Clarissa Kane.