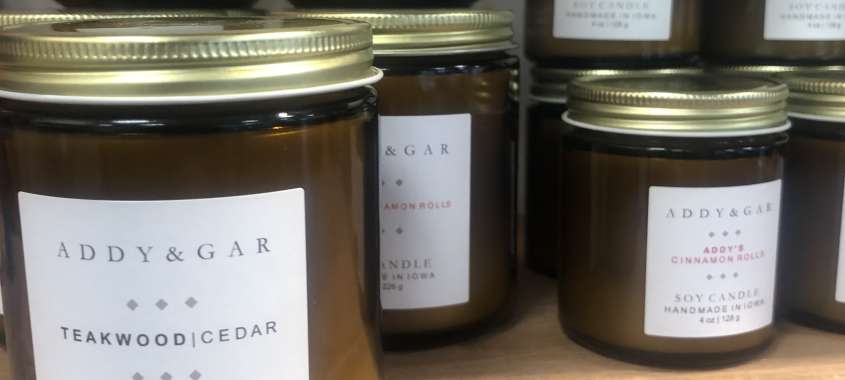 We are in the midst of the part of spring when it's too cold to hit outdoor spots, patios are not yet open, but the holidays are behind us. In need of some fresh ideas for things to do?  My new favorite Sunday ritual includes indulging in local activities that feed the mind, body and soul. Self-care can be whatever that means for you, but here are a few of some of my favorite Iowa City centric ideas.
Find new local and handmade aromatherapy products at the Maker's Loft in the Ped Mall - Addy and Gar soy candles are a dream.
Go for a walk in Hickory Hill Park.
Catch an indie flick at FilmScene.
Give yourself a facial with locally made Pure Luxe products (find it at Revival).
Order your favorite latte and bring a book to cozy up in a back corner of the Java House.
Hit up hot yoga at Muddy Feet Yoga.
Invest in a decadent massage at Zen.
Find fresh juices for a juice cleanse at Smash Juice Bar & Eatery.
Wear layers and bike to Solon to enjoy a cold beer from Big Grove Brewery.
Whip your home or workspace into shape with organization guru Jennifer Robb at Iowa Professional Organizers.
Go thrifting for treasures at Artifacts.
Witness the world renowned art and soak in the Jackson Pollock "Mural" at the University of Iowa Stanley Museum of Art.
Treat yo' self to a fresh cut and color from Thompson & Co Salon Parlor.
Visit the winter farmers market at the Johnson County Fairgrounds and find fresh baked goods to die for.
Catch a local artist at The Mill.
Find a new book to feed your soul at Prairie Lights.
Enjoy a warm cup of Tom Yum soup from Thai Spice.
Buy yourself some new comfortable loungewear from Dulcinea.
Rent a local Airbnb with your honey (or your bestie) and have a staycation in a nearby city - like Cedar Rapids. While you're there, visit Brucemore Historic Site.
Get some new ink from Iowa City Tattoo.
Try a hydrotherapy session at Iowa Recovery Room.
Visit the Iowa Raptor Project at MacBride State Park and learn about native bird species.
Buy fresh flowers or a new plant at Willow & Stock.
Get a pedicure from Grace Salon and Spa.
Visit Rita's Ranch Dog park with your furry friend.
All posts are the sole opinions of the author and are not sponsored by Think Iowa City. For information on how to become a contributing writer, contact us.