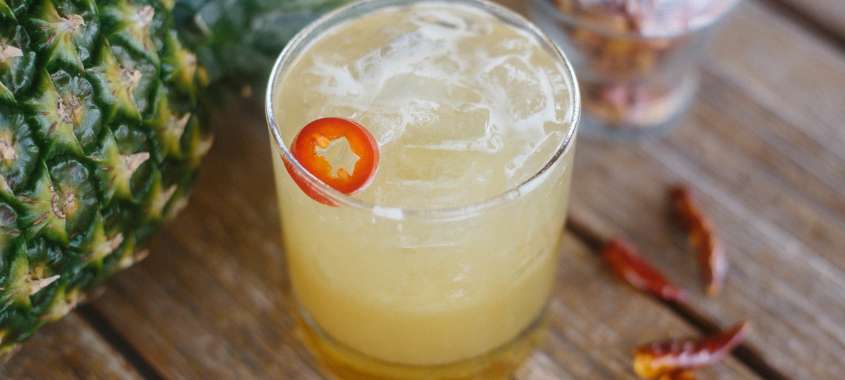 We are fortunate to have many restaurants in Iowa City that chose their menus or specials based on the produce (and other provisions) that are readily available. It's no wonder that in a region with four distinctive seasons that we want to embrace our seasonality. Fall is the crown jewel in the Midwest when blistering heat and late summer vegetables gives way to cool and crisp air, beautiful local apples and squash, warming menu items, red wine and sweaters. In a word - cozy. So, spark that fireplace and warm up your cider. It's decorative gourd season - and these are the places to hit. 
Rapid Creek Cidery: Rapid Creek Cidery is a "newer" restaurant to the area (2017) touting local chef extraordinaire Matt Steigerwald. His last endeavor earned him a James Beard Award nod for Best Chef Midwest at Lincoln Café in Mount Vernon. In the summer, you'll find grits from locally grown corn made in house. But, the season of all seasons to visit Rapid Creek is fall. It's located on Iowa City institution Wilson's Orchard property. Wilson's items (cider, apples and apple butter among other autumnal favorites) are featured on the menu. Inside the beautiful restaurant, reclaimed wood paneling and soft lighting is perfectly inviting, the bright changing leaves peeking through the windows from the old growth trees that surround the orchard. Could you dream of a better fall brunch?
Brix: Brix is my quiet tuck-away on Iowa City's Northside. The menu boasts a small but sophisticated menu of cheeses, truffles, sandwiches, all perfectly paired with the real star here - wine. The staff is incredibly knowledgeable and able to lend some suggestions for the somewhere between oenophile and novice. This is the time of year we'll start to move from crisp whites, to earthy full-bodied reds paired with charcuterie. Hit the library first, and cozy up with a book.
Trumpet Blossom: Now, I am by no means vegan, but I certainly (for both health and environmental reasons) avoid being a meat-eater every day of the week. My mom is a vegetarian as well, so we are always on the hunt for a good vegetarian spot. It's hard to get a decent meal as a vegetarian sometimes! (For more on that, check out Ellen's pick for the best vegetarian dishes in Iowa City for more ideas!) Trumpet Blossom is totally vegan. But, with plenty of hearty "cheese and meat" substitutes (like coconut bacon bits - unreal!), you'd hardly miss the meat. And I'm told by a near and dear vegetarian - inventive new ideas on plant-based eating is a refreshing alternative to the standard tofu and hummus options. With fresh seasonal vegetables the core of their plant-based menu, you'll eat with the seasons and leave feeling satisfied.
All posts are the sole opinions of the author and are not sponsored by Think Iowa City. For information on how to become a contributing writer, contact us.