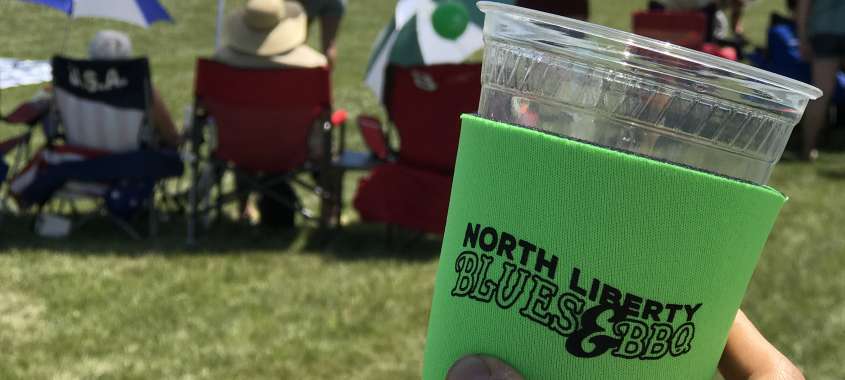 The temperature isn't the only thing that's heating up in Iowa - so are everyone's grills. Not a grill master? No worries. North Liberty has you covered on one special Saturday this summer. The 13th annual North Liberty Blues & BBQ presented by Veridian Credit Union is July 13th at Centennial Park and they aren't messing around. For starters, this is a FREE event – the only thing you'll pay for is food and beverage. Now you might be thinking, okay, this is a free event...how great can it be? GREAT! If the smell of the barbecue doesn't hit you in the face, then the abundance of activities will! Whether you want to listen to tunes all day, play in the kids area, or post up with a craft beer and rack of ribs…North Liberty has you covered.
THE BLUES (and other activities)
This is a FREE family fun event. From 10 am to 5 pm, activities will abound for all ages.  Your little kiddos will be entertained with a giant corn box and airbrush tattoos, as well as your reluctant teens with laser tag and minute to win it games. Oh and did I mention a petting zoo? That's fun for all ages! As this is a blues festival, North Liberty snagged some of the best blues-inspired artist! The lineup starts at 12 pm featuring 6 groups with last but certainly not least, Grammy Nominated Shemekia Copeland.
THE BEER (and other beverages)
Are you a beer snob like me? Then the Iowa Craft Beer Tent will be your best friend. With 15 different breweries on tap, you'll be able to find your favorite or branch out. If you don't know much about beer, the handy dandy beer key will help you find your perfect brew. Whether you love the hops or just want something light, you'll be able to find something that's drinkable. Even better…glasses are only $5 a pint. On that note, there is also water for sale as well as non-alcoholic beverages like lemonade and root beer.
THE BBQ
Now this is where my expertise comes into play – the food. With 15 vendors, it can be a little overwhelming (in the best way possible). My "professional" tip would be to take a lap around the food tents and get a look at what makes your mouth water before jumping in…because there are a lot of goodies. Another perk of taking a lap is seeing some pretty impressive smokers, from Mosley's classic modern look to Rodney's double decker trifecta.
With a smorgasbord of options, you will not go hungry, but you will have a hard time choosing. Do you like to get your hands dirty? Then the ribs are for you. Needing a full meal? A brisket sandwich with beans and coleslaw will fill up your plate. Bit of a snacker? Pulled pork nachos and a waffle bowl are calling your name.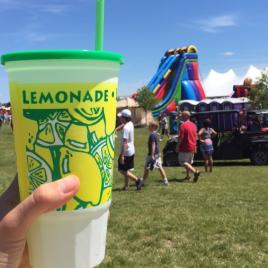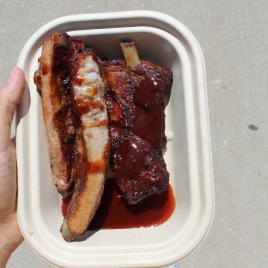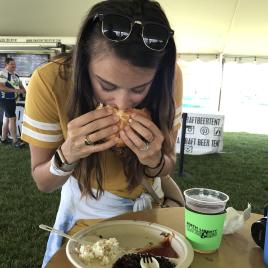 For those that aren't into the smoked meats, fair food comes into play. There will also be pizza, popcorn and more from some Iowa City local favorites. Don't worry, your sweet tooth will be satisfied too with ice cream and snow cones…or just head back for another beer.
So eat some barbecue, drink a couple brews, listen to some blues, and let the kids have some fun too. If July 13th isn't marked on your calendar, let me make it simple for you: blues, beer, BBQ and free fun for the family!
All posts are the sole opinions of the author and are not sponsored by Think Iowa City. For information on how to become a contributing writer, contact Clarissa Kane.