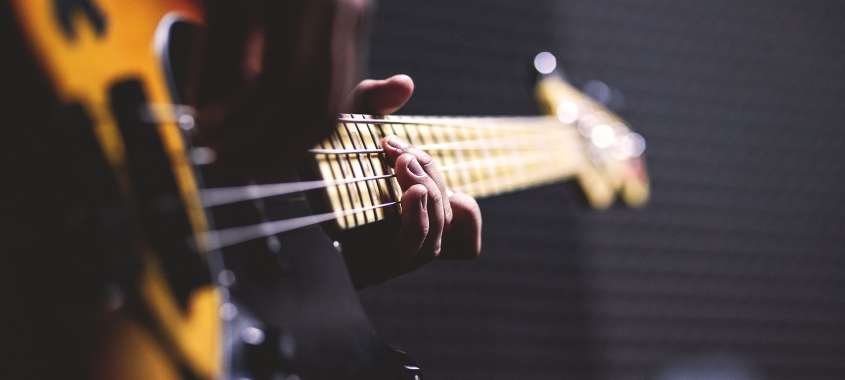 When summer comes around and life in Iowa City slows down just a notch, everything tastes a little sweeter. There is a heightening of the senses that might begin on a Wednesday evening stroll through the farmers market, or a country drive at sunset between rows of tall corn. As we dial back on commitments and strive to minimize, simplify and savor, this renewed appreciation for the quality of life in Iowa City extends to our experience of live music.
Population numbers are down in summer, so when we check upcoming calendars, we often have to do a double take. How could a band like that be playing at a venue so small – on a Thursday?!
Indeed, one of the richest features of the season is the many rare intimate performances we get to see in Iowa City – encounters that fans in larger markets only dream of.
For touring bands traveling between larger markets – from Milwaukee to St. Louis, or from Chicago to Kansas City – Iowa City is on the way. During the summer festival season, this often presents an opportunity for a band to squeeze in an extra gig on an "off" night (like a Thursday or a Sunday), at a smaller venue, like The Mill or the Yacht Club.
In-demand artists will route through here for a number of reasons, whether it's a chance to tighten up their material on the way to a higher-pressure performance, or to simply see a few old friends. A stop like this might not be a moneymaker, and that is part of what makes these shows so special. Warm, conversational banter during the set, and almost always a chance to visit with the band after they perform, are hallmarks of Iowa City shows in the summertime.
Over more than 15 years of participation in the local music scene as publisher of our local culture publication, Little Village, some of the best shows I have seen have taken place on off nights at small venues during the summer.
Not to be boastful, but I like to think I've developed a bit of an eye for these special encounters. These are the upcoming events that I will be clearing out some space to take in. If you follow my lead, don't be alarmed if the rooms aren't packed. Sometimes, that's just summer in Iowa City. Stay. Meet the band. Savor the flavor.
Mwenso & the Shakes with Dagmar, June 21 at The Mill
Eclectic Harlem-based ensemble will perform in Iowa City for the first time, presenting their new show "Protest songs from Africa to America," depicting the history of protest music.
Bodega, June 24 at The Mill
This stand-out live band from New York City brings rock and techno influences to a sharp point. High energy for a Sunday night in Iowa City. If you turn out, they'll turn up.
Quichenight with Karen Meat, Dana T, June 29 at Gabe's
Quichenight is an art-pop band from Nashville inspired by Frank Zappa, the Grateful Dead and the Beach Boys.
Nooky Jones with The Trollies, Dos Santos, July 5 at the Yacht Club
"Equal parts Stevie Wonder, D'Angelo and Prince and is guaranteed to move both heart and booty." -NPR
The Handsome Family, July 19 at The Mill
This is your classic Iowa City summer show, wedged in on a Thursday night between Minneapolis and Kansas City, on a brief US run between legs of a long European tour. The Mill is certainly the smallest venue The Handsome Family will play this summer.
Esmé Patterson, Elizabeth Moen, Brooks Strauss, July 22 at Trumpet Blossom Cafe
The voice of Denver band Paper Bird, Esmé Patterson has broken off on her own and will be playing in one of Iowa City's most intimate spaces.
Daniel Wyche w/ special guest Justin K Comer, July 28 at Trumpet Blossom Cafe
An evening of improvisational instrumental music.
All posts are the sole opinions of the author and are not sponsored by Think Iowa City. For information on how to become a contributing writer, contact Clarissa Kane.