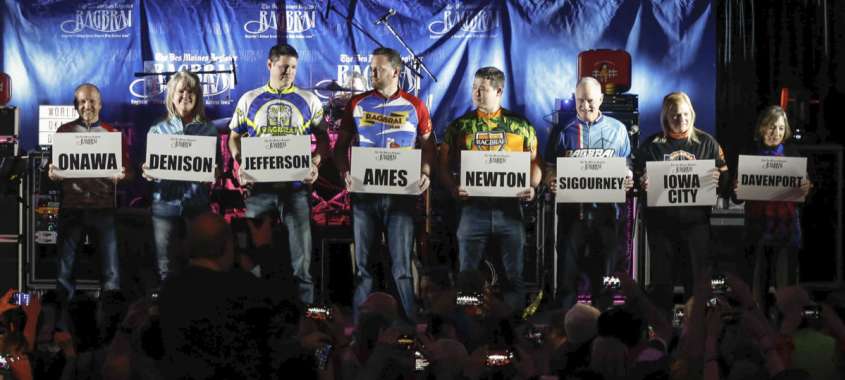 This year, RAGBRAI riders will spend a night in Iowa City for the first time since 1976.
It's been 42 years since the pack of cyclists stayed overnight during the big ride, although they've biked through it many times, most recently in 2015.
The announcement came during RAGBRAI's Route Announcement Party held on Saturday evening at the Iowa Events Center. Hopes were high for an Iowa City stop—nearly 20 city officials and community members attended the event.
RAGBRAI stopped overnight in Coralville in 2015, tantalizingly close to University of Iowa's home city. Now, the college town has the chance to prove it can welcome more than 10,000 cyclists.
The home of the Hawkeyes will also go head-to-head with Iowa's other big college town. RAGBRAI riders will stop in Ames, making 2018 the first year both cities were chosen at the same time.
The ride will take place July 22 to 28. It starts in Onawa and ends in Davenport. In between, riders will stop overnight in Denison, Jefferson, Ames, Newton, Sigourney and, of course, Iowa City. For more ride information, visit ragbrai.com.
Photo Credit: Iowa City Press-Citizen