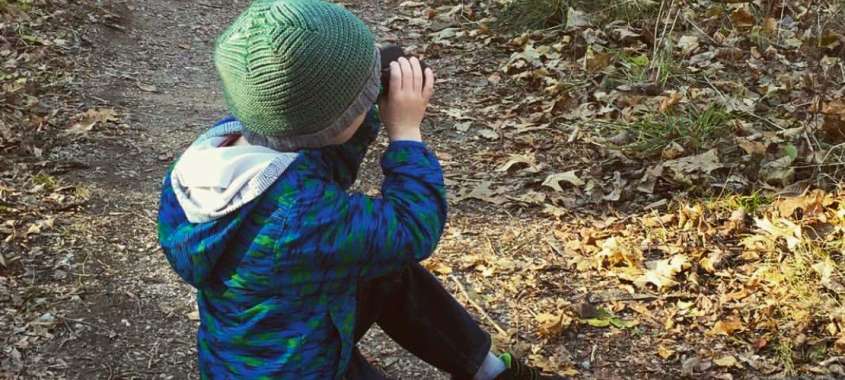 Despite the 90-degree weather, fall will be here before you know it and in addition to enjoying lattes, pumpkins and Hawkeye football, add getting outdoors and enjoying the crisp fall air and beautiful foliage to your to-do list. In our house, birdwatching, tadpole catching, and bug investigation are at the top of the hobby list for our 5-year-old, and we've discovered some great go-to places to not only find our favorite warblers, but to find a quite nature reprieve.
Hickory Hill Park: This 185-acre park is located on the northeast side of Iowa City. It is tucked away within city limits, but has seemingly endless trails to walk or run. The trails feature a variety of landscapes and it's easy to forget that you are standing in the middle of a city.
Coralville Reservoir, Woodpecker Trail: If you are looking for more direct access to water, the Woodpecker Trail is a great option. Located in the Coralville Dam Recreation Area, this trail is a little over three miles long and features bridges, wooded area and great views of the lake.
Terry Trueblood Recreation Area:  Looking to do a bit more than hike? Terry Trueblood is a great option.  In addition to the great bike path that circles the pond, you can picnic at one of the shelters, bird watch or go fishing.
Devonian Fossil Gorge: Have a future paleontologist in your world? The fossil gorge is the perfect place to explore. The exposed riverbed gives insight into Iowa's geologic past. Grab a map at the entrance and start exploring! There are also small pools that have frogs, unique insects, and if you come back in the spring, tadpoles too.
Happy exploring!
All posts are the sole opinions of the author and are not sponsored by Think Iowa City. For information on how to become a contributing writer, contact Clarissa Kane.