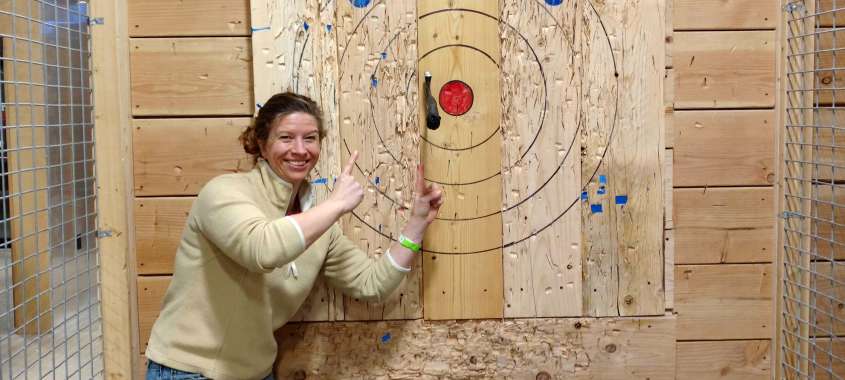 It's date night. If you're a parent, you've booked a sitter for the kids. If you're not a parent, you have ensured you're not working the next day so that you can enjoy the evening to its fullest. The question now is "what are you going to do?" Dinner and a movie has been so overdone. If you want to change up your evening, here's a list of spots to visit for a not-so-average date night.
Imagine walking into a building with your significant other and being greeted by the aroma of freshly chopped wood. You hear a metallic thunk and see small groups of people throwing hatchets down their individual lanes at targets. After a long day at work, what could possibly be more cathartic than chucking a weapon at a target? Axperts at Hatchet Jack's will teach you everything you need to know from safety to technique before letting you have at it. This experience is certainly more exciting than darts and bound to create some strong bonds - or at the very least good conversation - with your date.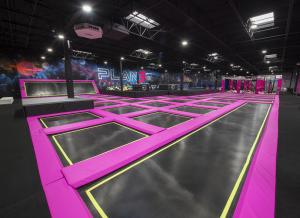 Remember that feeling you had as a child while jumping on a trampoline? Your heart fluttered as you soared into the sky, seeing how much higher you could go with each pass. Relive that feeling as an adult and get an upgrade from your childhood trampoline experience. Not only will you and your date get a good cardio workout, you'll also be able to experience trampolines on a whole other level. Shoot a slam dunk with the assistance of a trampoline lane. Compete with your date to see who can complete the ninja course in the shortest time without falling into the foam pit. Work together to defeat your opponents in extreme dodgeball! This date night experience will leave you out of breath. Photo courtesy of planet3iowacity.com
Perhaps you don't want your date night to be quite so intense. If you and your significant other are creative types - or if you simply enjoy a good glass of vino - this could be the perfect spot for a low-key night out. Bring your own bottle or purchase wine or beer on-site while an instructor gives you step-by-step instructions to create the evening's featured painting. All supplies are included in the cost of the class, and at the end of the night you can take home your masterpieces.
Of course, there are many other options for less-than-typical date nights. Take a class with your significant other at the rec center. With options like yoga, sculpting, or dance, there is something to fit all interests. Try snowshoeing for cross country skiing on one of the many trails in Iowa City and Coralville or plan an indoor picnic. The area offers endless possibilities.
The next time you're planning a date with your significant other, I encourage you to look beyond dinner and a movie. If your relationship isn't average, date night shouldn't be either. There's plenty of unique opportunities to be found if you know where to look.
All posts are the sole opinions of the author and are not sponsored by Think Iowa City. For information on how to become a contributing writer, contact Clarissa Kane.