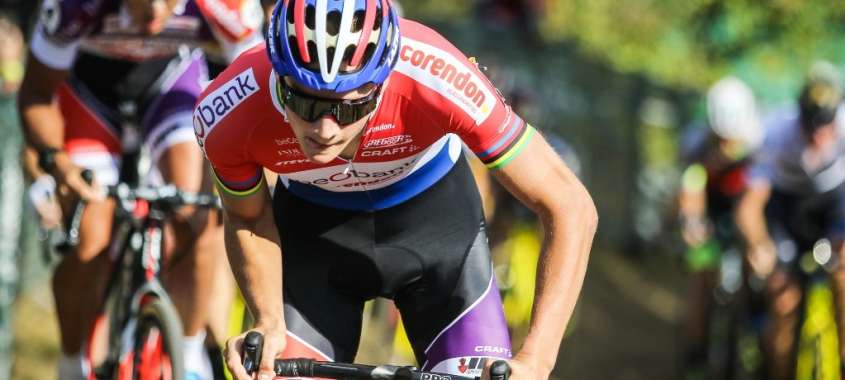 Jingle Cross is excited to announce that for the third consecutive year, it will be hosting a round of the Telenet UCI Cyclo-cross World Cup. Held on September 28th-30th, 2018, in Iowa City, Iowa, Jingle Cross will be the second stop in the series following the opening round in Waterloo, Wisconsin. Known for its challenging course, fun atmosphere, amateur racing and local hospitality, Jingle Cross again aims to be the highlight of the World Cup season.

"At Jingle Cross in 2016, I experienced real USA cyclo-cross racing for the first time," said 2017 World Champion, Wout Van Aert. "There are so many enthusiastic fans, children and people racing. The course is another big draw. It is one of the heaviest and best-designed courses of the season. I look forward to coming back in 2018, staying in the center of Iowa City and training in such a nice area."

In addition to the World Cup races, there will be a full schedule of amateur races, a gravel ride, product expo, local vendors along with activities for the entire family. Packed with events, Jingle Cross delivers three days of action and excitement.

"It is an honor for the UCI to again choose Jingle Cross as one of the rounds for the Telenet UCI Cyclo-cross World Cup," said Promoter and Race Director John Meehan. "Over the past 15 years, Jingle Cross has grown into one of the premier cyclo-cross events in the world and it's terrific to have the best riders compete here in Iowa City. It is excellent for the cycling community and the continued growth of cyclo-cross in North America."
For more event information, visit jinglecross.com.