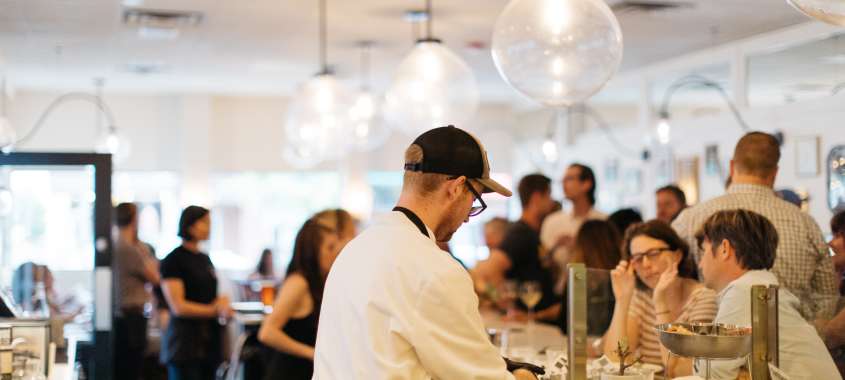 I'm very much a "drink for my mood" kind of person when it comes to cocktails. I mean that in the sense that I don't really stick to one type of cocktail- whether it's fruity or bourbon based- I really love them all. So, when I'm in the mood for a good cocktail, I look for a good cocktail bar. Craft cocktail bars are mimicking a trend in food that really should be thought of as a way of life. Seasonality as a focus and rotating menus based on availability of ingredients (both produce and spirits) are really the markers of a good craft cocktail bar. Over my years of traveling I've learned a few other indicators- the presence of some key cocktail books and a few obscure spirits behind the bar are usually good signs you'll be receiving a top-notch drink. Really though, the quality of the cocktail relies on the talent of the bartender. These are several reasons that I head to these Iowa City establishments when I'm craving craft.
Clinton Street Social Club
Clinton Street Social Club is right in the heart of downtown. Sitting at the bar is perfect: Rain, shine or snow you'll be treated to a beautiful view of the Old Capital. This is a perfect place to bring your laptop or a book on a weeknight-perfect for a business traveler. I ordered the "Walk the Plank." One of my favorite rums is Smith and Cross - featured as the base spirit here. A beautiful high proof Jamaican rum that I put in my classic daiquiri at home (and it doubles as vanilla extract when you're out.) You'd be hard pressed to regularly find this on a cocktail menu in Iowa. Here, they pair it with coconut cream and pineapple juice. It's tastes like a concentrated Pina Colada and I'm not even the tiniest bit disappointed.
Pullman Bar & Diner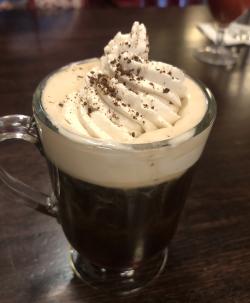 The food at Pullman is exactly what you'd expect from a diner; filling, rich and delicious. I went for brunch and knew pretty much immediately upon looking at the cocktail menu that I had to order the Spanish Coffee. Having had the "original" at Huber's in Portland, Oregon more times than I care to admit; this little gem was not quite that, no flame, more prominent use of orange liqueur - but it hit the spot. Warm, bitter with a sweet and strong warming sensation in my cheeks that literally made me smile. Even if you haven't had a Spanish Coffee, there is something absolutely nostalgic about this drink. The (real) whipped cream infused with Bailey's melts into the drink as you sip. It's deliciously balanced, sweet, strong and perfect for brunch or a nightcap.
(Note: must love coffee and not mind the taste of booze. This one is strong.)
St. Burch Tavern
I learned to bartend at Atlas, the restaurant that previously stood in the same location as St. Burch. I was understandably sad when it closed. However, I have had several delicious meals at St. Burch and am thoroughly impressed with their bar program. I opted for the classic cocktail, the Last Word. It is fruity but complex, with herbal notes from the gin and Green Chartreuse- a cocktail nerds' favorite spirit.  Green Chartreuse can be difficult to work with. It's high proof (55% alcohol) sweet and herbal and can overpower other flavors if used incorrectly. The glassware of choice was a beautiful crystal coupe, complimenting the history and subsequent resurgence of this drink- The Zig Zag Cafe in Seattle is responsible for "bringing it back" over a decade ago. This cocktail experience was elegant and sophisticated. For a more "macho" experience go for the bitter and strong "The Paper Plane" (my honey's favorite). We both agree - we like this place and will keep going back.
All posts are the sole opinions of the author and are not sponsored by Think Iowa City. For information on how to become a contributing writer, contact Clarissa Kane.