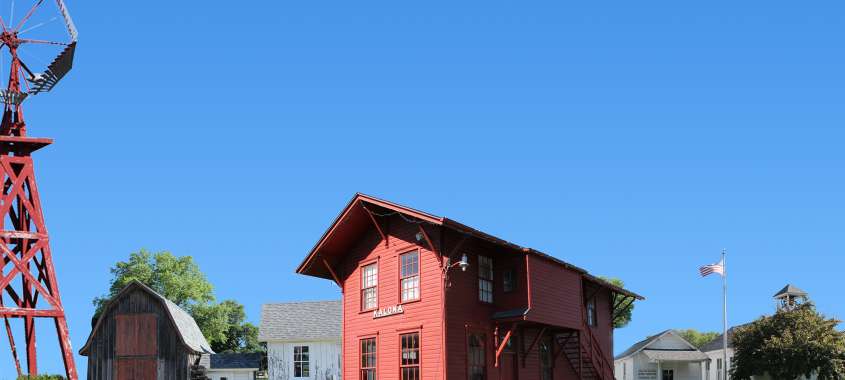 Do you like antiques? Cheese? What about beer? If so, Kalona, Iowa is calling your name.
About 15 miles outside of Iowa City, the small town of Kalona is nestled in the idyllic Iowa countryside. Once you exit Iowa City's city limits, it's as if you've stepped into a Grant Wood painting - rolling hills, quaint farmhouses and yes, fields of corn line the roadside on your drive southwest.
Kalona is home to one of the largest Amish settlements west of the Mississippi. I highly recommend the ByWays Countryside Bus Tours. Hop on the bus and discover the history of Kalona's Amish community and observe a different way of life. Here are a few more must-dos in Kalona:
Find treasures from yesterday. Antique lovers from far and wide flock to Kalona to add unique treasures to their homes. You never know what you'll find, and that's part of the appeal. Kalona Antique Company should be at the top of your list. Located in downtown Kalona, it's housed in a former Baptist church built in 1890.
Cheese, please. Like many businesses in this small Iowa community, Kalona Creamery is steeped in history. In 1947, cheese factory Twin County Dairy opened off Highway 1 in Kalona. Fast forward a few decades and the cheese factory has changed hands a couple of times over. Sadly, in 2014, the Kalona Cheese Factory closed its doors. 
Enter, #savethesqueak. The public rallied together on social media to revive this beloved local business. In 2015, Open Gates Group purchased the business and made some much needed (and much appreciated) improvements to the facility and reopened as The Kalona Creamery. 
Today, locals and visitors frequent The Kalona Creamery and the facility's shop & deli for butter, milk, cheese, ice cream and more. Be warned though, once you have a sip of Kalona Creamery's organic, whole milk, you will be ruined for all other milks.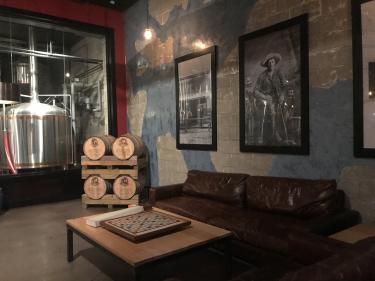 Is this heaven? No, it's Iowa…specifically, Kalona. "Heavenly beer, brewed by mere mortals" is etched across the glasses at Kalona Brewing Company. On my first visit, reading this instantly had me drawing connections to Field of Dreams, the iconic movie set in the peaceful, beautiful Iowa countryside, not unlike Kalona. And it's true. Their beer is really good. Whether you're a fan of wheat ales, IPAs or porters, you're likely to find something you like at Kalona Brewing Company.
Their food is pretty heavenly, too. Menu items range from comfort food favorites like mac & cheese and meatloaf to international flavors like spicy Pad Thai. The restaurant and brewery has an open kitchen design, so their wood-fire oven is on full display, always with a few pizzas bubbling away inside. During my latest visit I ordered shrimp tacos. The juicy, jumbo shrimp, jalapeño slaw and refreshing cilantro aioli made for the perfect pairing with my Good Day Sunshine, a wheat beer with a hint of honey.
Kalona's charm can be enjoyed all year round, but I think the best time to visit is upon us now. The small town blooms in full color in the spring and summer months.
All posts are the sole opinions of the author and are not sponsored by Think Iowa City. For information on how to become a contributing writer, contact us.